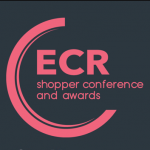 Welcome attendees of the ECR EXPO 2020
Because of the current Covid situation, unfortunately, we cannot meet with you in person this year. That's a real pity because we have huge developments and major improvements to our Advise solution for Consumer Goods to show you. We will do our best to explain the depths and benefits of Advise below. Please reach out and we can organise an online demo for you.
---
Insights into your business, how your products are performing and what actions need to be taken to keep your edge, are difficult to come by and qualify. Be more data-driven they say. But you are suffering from an information overload problem – there are too many sources of data, too many signals, none of which gives the full picture on their own and there is no easy way to combine and locate the insights locked inside. Until now….

Advise is our game-changing analytics solution, configured for the Consumer Goods space.
Advise can automatically:
ingest all your standard FMCG data sources into one view
provide out-of-the-box reports explaining your trends and KPIs
offer actionable insights and intelligence down to a store-level
democratise access to those insights to all layers of your business
Engagement couldn't be simpler. We become your data processor and work with your available data sources (e.g.  Nielsen, IRI, Kantar, etc., even sales out data). We configure and deploy Advise to suit your needs, with your branding, and in a matter of days, all of your business units can access the automated dashboards and reports through our intuitive interface (no query writing!!). They will all be singing from the same hymn sheet and driving positive change in your business.
Want to learn more?
Let's chat more!
Please fill out the form below to book a session with us.