ShelfLife is Ireland's largest independent grocery and FMCG trade magazine, and this month's edition contains a great case study on how Advise is helping to automate revenue optimisation for O'Brien Fine Foods and the FMCG industry.
The article covers how Advise achieves revenue, margin and efficiency gains, through the power of rich visualisations and predictive analytics (with automated data updates). RecommenderX offers a uniquely tailored solution, and Advise is changing how FMCG companies approach and harness their data, at all levels and departments.
We have just completed and launched the new Sales Intelligence module for Advise, that helps Field Sales teams to clearly understand their sales objectives at an individual store level. And we are close to an announcement on our developments around next-level analytics of pricing elasticity and promotion performance. Watch this space…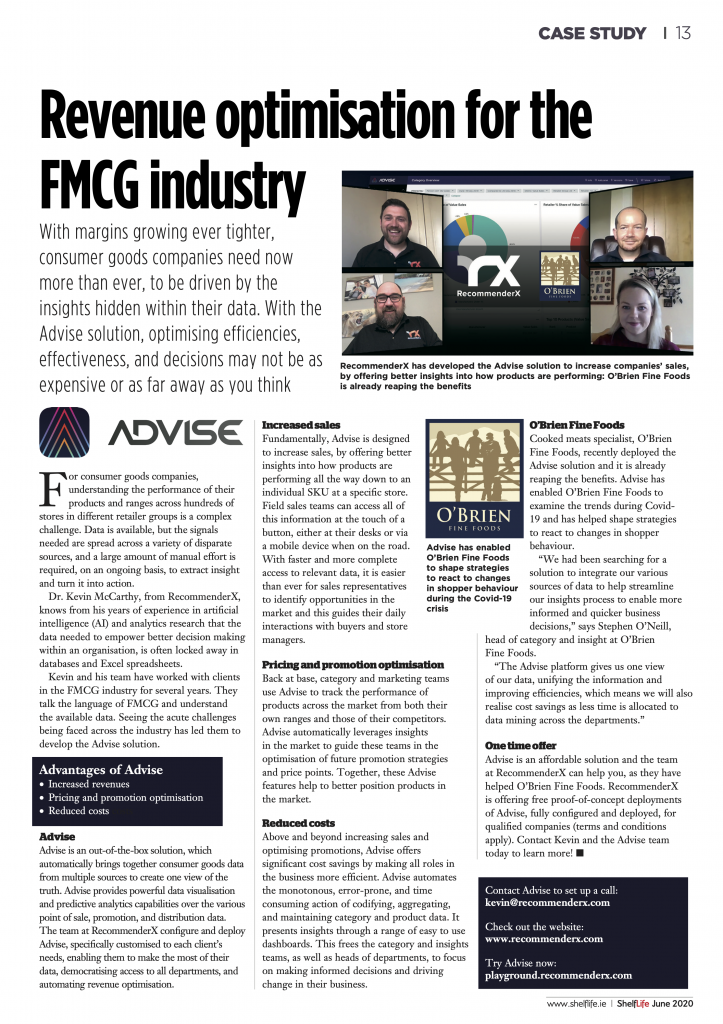 Access the pdf of the full article here: Revenue Optimisation for the FMCG industry.
Access a digital copy of June edition of the ShelfLife Magazine.